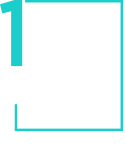 Live More.
1OAK offers a boutique real estate experience that combines the delivery of aspirational homes at exceptional value, making the dream of owning a home a reality.
Supported by Singapore-based Greenfield Advisory Pte. Ltd. our financial and investment expertise is underpinned by extensive real-estate experience across India, South-East Asia and Europe.
This unique blend of expert financial advisory and boutique experience sets 1OAK apart as a one of a kind real estate firm.
From first time buyers to established investors, 1OAK is the trusted partner that inspires and enables you to Live More, today.
Read More
Hide